I'm happy to announce that a new Libcloud website is now live at libcloud.apache.org.
Design and layout wise, previous website hasn't really changed since 2009 so a makeover was long overdue.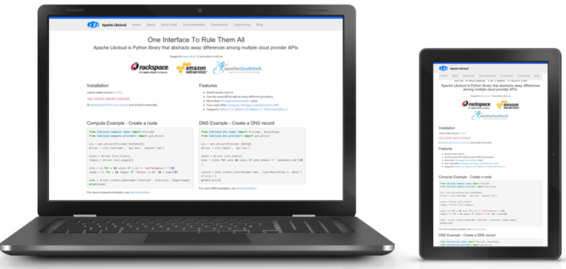 The new website includes many new features and improvements. One of the more important ones is a new and fully responsive design which means that the content can now also more easily be consumed on devices with smaller resolutions such as mobile phones and tablets.
On top of that the new website is now powered by Jekyll (same as my blog) which makes adding content and many other things easier.
Without further ado, I encourage you to go check out the new website and read the announcement blog post.