Over the last two years or so, crowd-sourcing platforms such as Kickstarter and Indiegogo have been getting a lot of attention. And rightly so. They have enabled and made a lot of really great and innovative projects possible.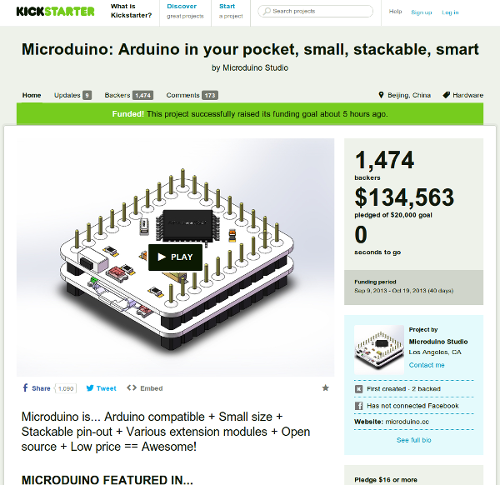 One of the thing which bugs me is that a lot of people still don't understand what backing a project really means. Kickstarter has been trying to change this, (e.g., see this post), but a lot of people still think that backing a project on Kickstarter is the same as buying or pre-ordering a product online.
For majority of innovative and high-risks projects on Kickstarter, that is far away from the truth.
The main problem is that this misunderstanding a lot of time results in unhappy users and a backlash when a product is not delivered or a user doesn't receive an "award" for their backing on time.
Backing a project on Kickstarter is not the same as pre-ordering a product
Just by looking at the Kickstarter website it should be fairly obvious that backing a project is not the same as buying or pre-ordering an item on Amazon or other online store, but as noted above, a lot of people still don't understand this.
Usually, when you pre-order a product, that product has already been far along into the development cycle (and in many cases, it's already finished at this point), but it simply hasn't been released yet.
Idea for pre-orders originally came about to make it easier for people to reserve their own copy of a highly popular item before the release. This allows companies to see how much demand their is and scale their production runs accordingly.
That's vastly different from Kickstarter projects. With Kickstarter you simply fund an idea and at some point in the future, you might get something in return for that.
I think the two main reasons for this misunderstanding are the platform and the project authors. A lot of times it's not intentional and (an inexperienced) author simply gets in over their head, but there are also cases, where authors design their project page so it looks like backers are simply pre-ordering things online.
There is still a lot to be desired, but luckily the platform issue has already been improved. As noted above, Kickstarter has recently implemented some changes which make the process a little more transparent to the users. Those changes also make many well intentioned but not experienced authors to think more about the risks and challenges involved before creating a project page.
How to think about backing a project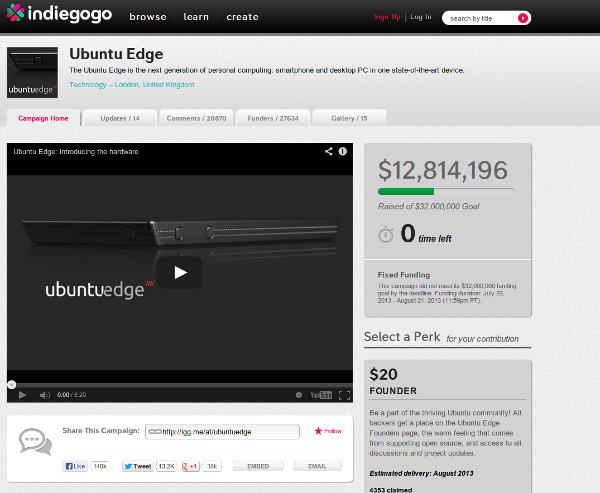 When you back a Kickstarter project you should remember that you are in most cases backing an idea. Yes, the project page might list some shiny awards and the project authors might be experts in their fields, but there are still many risks and challenges involved. That is not that the case when you are buying or pre-ordering a product.
Software projects are notoriously prone to delays and hardware projects have their own set of challenges attached (distribution line problems and delays, defects and issues with early prototypes, etc.).
Another way to look at backing a project is as a donation. That is the approach I like to use many times. It also aligns well with the projects I have backed so far.
I only back projects which I think are innovative (yes, you won't see me backing yet another iPhone case), disruptive and solve some real problem. As such, the projects I back are usually also very high risk.
I obviously do my due-diligence before backing a project, but nevertheless I simply back a project because it's a great idea which fits my criteria defined above and I don't expect anything in return.
This way there is no backlash and I'm not disappointed if things are delayed or go wrong.
Conclusion
Crowdsourcing and platforms such as Kickstarter are a very powerful thing, but make sure you don't think of backing a project as a purchase and do your due-diligence at the beginning otherwise you might end up being disappointed in the end.