A while back I have encountered a great presentation about open source communities titled 10 secrets to sustainable open source communities which has been delivered by Elizabeth Leddy at OSCON 2013.
The presentation primarily talks about author's experience with the Plone project and community, but the lessons and observations in it can be applied to pretty much any open source project out there.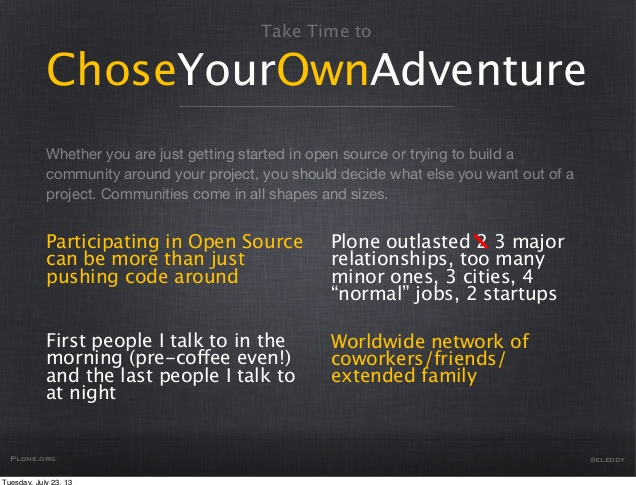 Why I find this presentation so good you might ask? Here are some highlights from the presentation:
Open source is more than just contributing code
In many cases open source projects outlast relationships and jobs
A community can as as your extended family
People move on (aka life happens) so you should plan accordingly
Measuring community success is important
Diversity is important
Communication is important
Transparency is important
In-person communication and meetups are important
Soft skills are important
Project governance is important
For more, I encourage you to go check out the presentation.